Our Baby, Many Doctors... A Birth Mark Story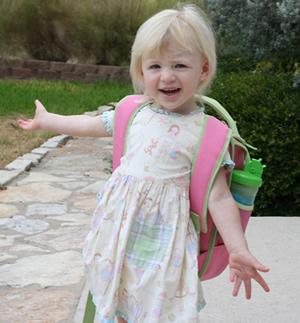 This is the story of our journey to heal our precious little girl that was born with a large segmental hemangioma that covered the front and back of the left side of her head. She also has PHACE syndrome.
We created this web site because we want to help other families that are dealing with a Hemangioma or large birthmark, or as we call it, the 'H'. Let me tell you... there is hope, a solution and I hope your H does not cause long term problems or serious medical problems.
Dr. Waner, Dr. Levitin, & Dr. Nelson are our 'Miracle Healers'. They are truly gifted men. No matter what any doctor, friend, or medical person says about your H, you need to talk one of them asap. Time is very important as early intervention is the key.
I hope these pictures give you hope as someone shared there son's pictures with us early on and gave us the belief that Kaylynn would no longer have a hemangioma covering her face and head one day.
Feel free to call me if we can help you
Traci & Larry Kolinek
tkolinek@yahoo
Here is a recent picture... to show the AWESOME improvements...